May 22 2023
30th edition of Back-to-Earth Day
On May 27, join us for 30th edition of Back-to-Earth Day.
Several environmental booths will be set up in the Town Hall parking lot to create a family-friendly gathering. Many participation prizes will be awarded during the event.
- Gardening Bazaar: Bring an item and receive a perennial plant!
- Urban forest: You give you a tree sapling!
- Monarch-friendly community: Get involved and receive a milkweed plant!
- Shredding of confidential documents


The activity will be held rain or shine.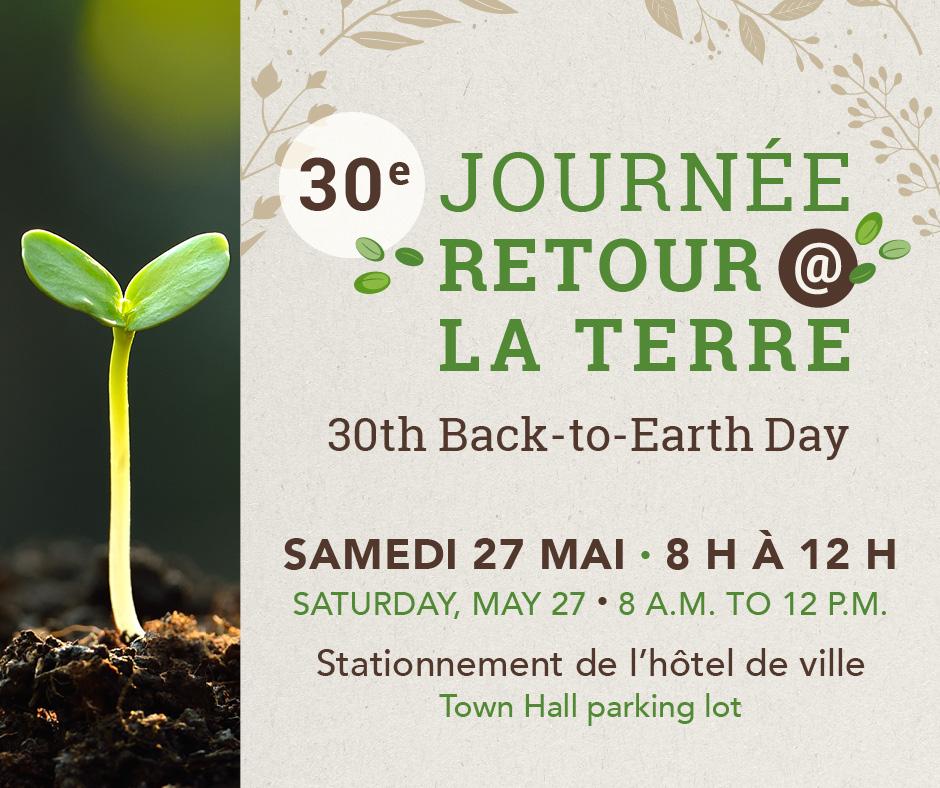 ---
Bulk compost pick-up
Bring your buckets!
Compost will be collected in bulk until June 2, according to the opening hours of the ecocentre.


No registration is required. Citizens will be able to bring the equivalent of 80 liters, or about one wheelbarrow of compost per family. Shovels will be provided, but citizens must bring their own containers. There will be no sale of compost.