June 15 2022
Announcement of the First Phase of the Urban Forestry Master Plan
In response to concerns expressed by residents during recent public consultations in 2019 and 2020, the Town of Rosemère is announcing today the first phase of its Urban Forestry Master Plan, which aims to promote the resilience of its forest and, in so doing, maintain and enhance the municipality's tree wealth.
Habitat, a consulting firm committed to finding environmental solutions, has been hired to conduct a study that will help achieve the long-term conservation and enhancement objectives for Rosemère's forest. This first report is divided into four main sections:
Portrait of the Town's urban forest

Review of municipal bylaws and programs impacting the management and preservation of Rosemère's urban trees

Strengths, weaknesses, threats and opportunities of the present forest

Planting strategy
"The development of this plan is in line with our urban vision—Rosemère, a proud, green and prosperous town. First of all, "proud and green", because our canopy index ranks us fifth among the municipalities of the Communauté métropolitaine de Montréal (CMM) that have a population of more than 10,000 people; and "prosperous", because Rosemère's trees represent $19 million in ornamental value and have a carbon stock of over 3800 metric tons, the economic value of which has been estimated at $739,000," stated Mayor Eric Westram at the time of the announcement. "But we must remain proactive and do everything we can to encourage diversified and complementary planting in order to reduce, as much as possible, the risks associated with such disturbances as disease and climate change," he mentioned.
Habitat's proposed planting strategy, which will be rolled out over the next few years, is based on two main directions: increasing the urban forest's resilience to global change as well as distributing and increasing the canopy index across the municipality's various residential sectors.
"To successfully carry out this strategy, we are proposing a series of 12 concrete actions that can be carried out by 2045 to address the weaknesses that have been identified and thereby ensure the sustainability of Rosemère's forest for future generations. For example, urban tree planting should be increased in residential areas and shade-tolerant species should be given priority in areas where there is a high concentration of heat islands," stated Fanny Maure of the Habitat consulting firm.
An interactive map
Residents are encouraged to view the report on the Town's website (ville.rosemere.qc.ca/trees-urban-forest/). This report completes the first phase of the Urban Forestry Master Plan. They will also find an interactive map designed to give them further information, in order to familiarize themselves with their Town's urban forest. For instance, they will be able to see the various species of public trees and the scope of the ecosystem services and ornamental value provided by each particular tree. In addition to being a user-friendly means of increasing awareness, this map is also a decision-making tool for municipal authorities.
The second phase of the Master Plan will be completed in 2023 and will include a public tree management plan as well as a series of recommendations.
Looking for outstanding private trees
The Town of Rosemère is also asking for its residents' help in drawing up an inventory of outstanding private trees. These are trees that are of interest or fascination due to such factors as:
Outstanding growth

Origin

Historical interest

Age

Size

etc.
Residents who feel they have an outstanding tree on their property are encouraged to fill out the online form and attach a photo so that their tree can be listed in the register of outstanding trees. This initiative supports the Town of Rosemère in creating a database of private trees on the territory, in addition to honouring the municipality's urban forest.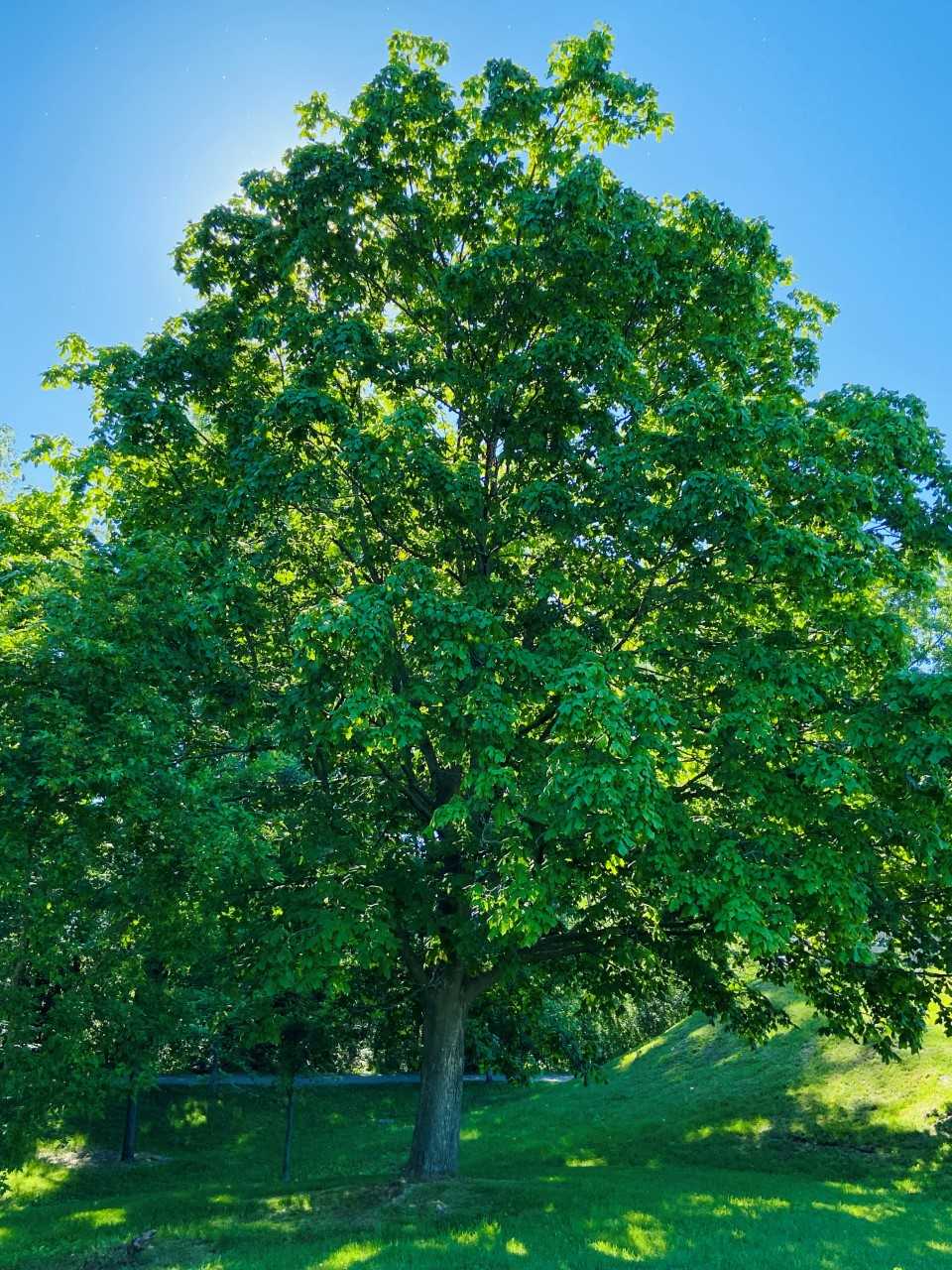 Black maple, Charbonneau Park (2022)