November 25 2022
Five Athletes Sign Rosemère's Golden Book
On November 19, five young athletes were invited to sign the Town of Rosemère's Golden Book in the library's atrium. The tribute paid to them highlighted the sporting excellence of these Rosemerites who have distinguished themselves in their respective sports. The ceremony took place with the athletes' people in attendance, along with municipal officials.
First, Rosemère Mayor Eric Westram presented four athletes who participated in the Québec Games held in Laval last summer. Fifteen-year-old Jérémie Couture, a competitive road cyclist, was the first athlete to sign the Golden Book. The second young Rosemerite to receive the honour was 14-year old Alexia Fortin, who is part of a 3A girls' soccer team. The third athlete to hold the symbolic pencil was 17-year-old Nicolas Garreaud, who excels in men's volleyball. The final athlete recognized for her participation in the recent Québec Games was 14-year-old Alyssa Garreaud, who won a Bronze medal with her girls' soccer team.
Last but not least, 17-year-old baseball player Charles-Étienne Pelletier signed the Golden Book for receiving an Academic and Sports Excellence Scholarship from the Fondation de l'athlète d'excellence du Québec. He was also awarded an academic and athletic scholarship from the University of San Francisco in the NCAA Division 1 program and was identified by PBR Canada as one of the top the shortstops in Canada.
"Once again, with this official gesture, the Town is demonstrating that it truly values the accomplishments of its young athletes. We will continue to follow their progress with great interest," stated Mayor Eric Westram.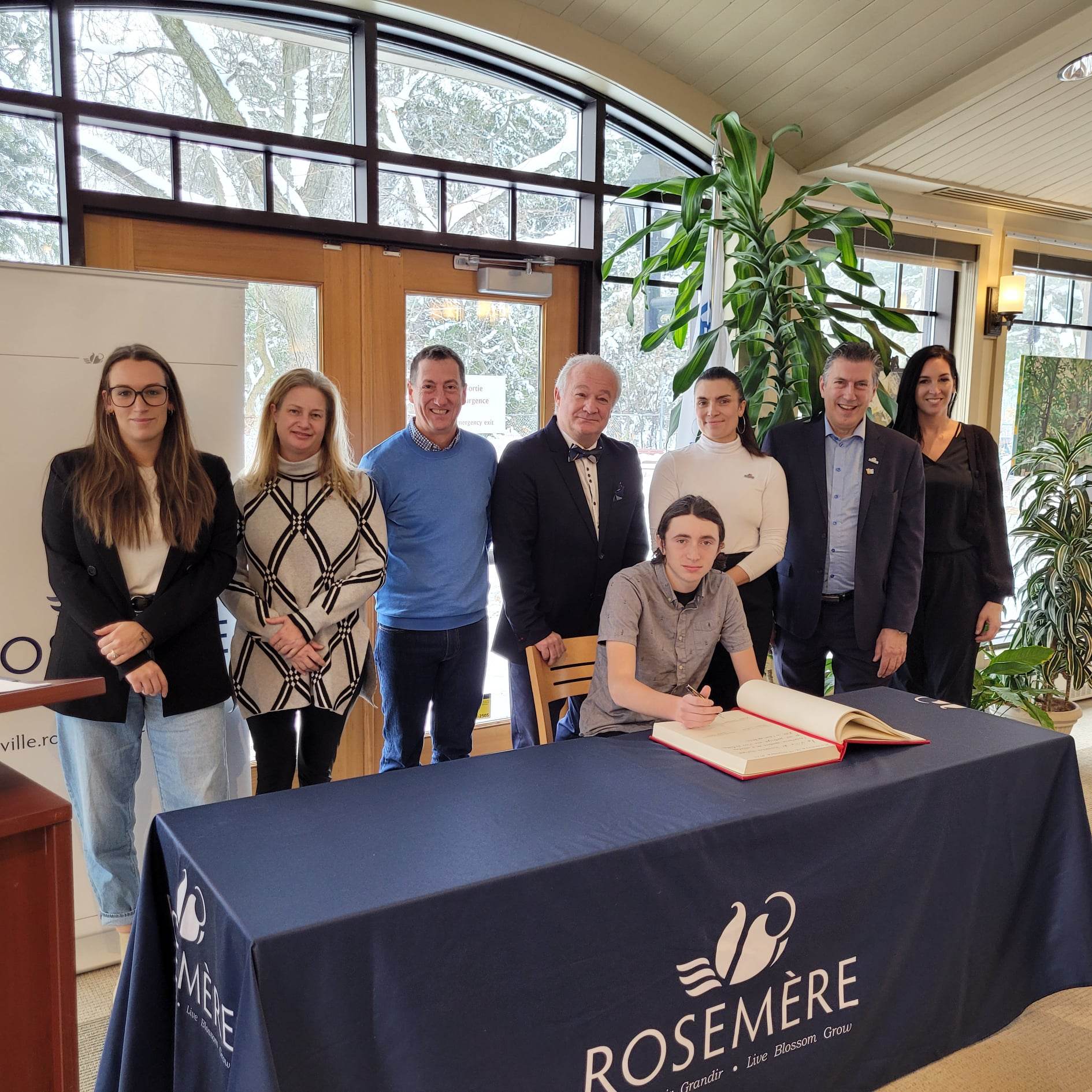 Jérémie Couture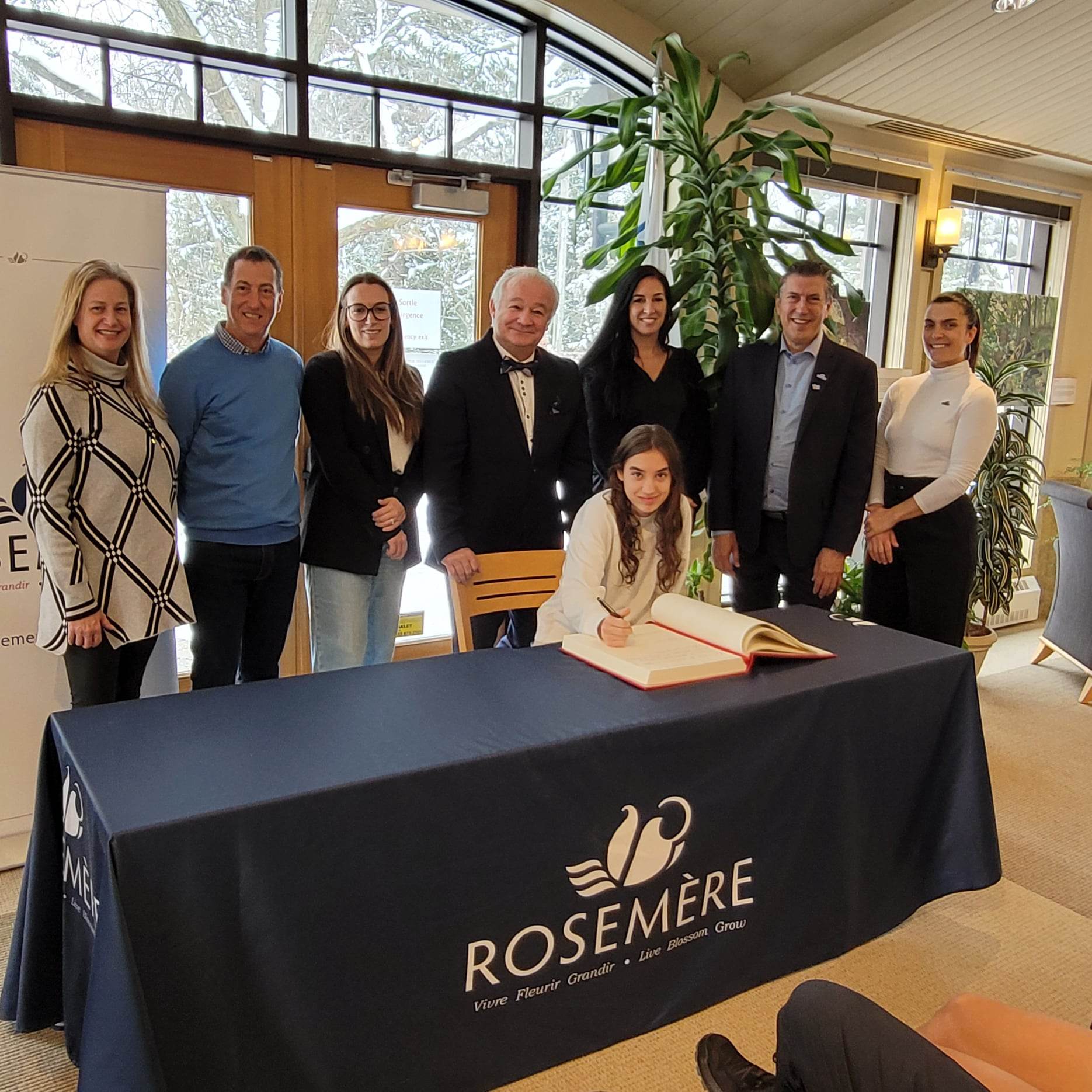 Alexia Fortin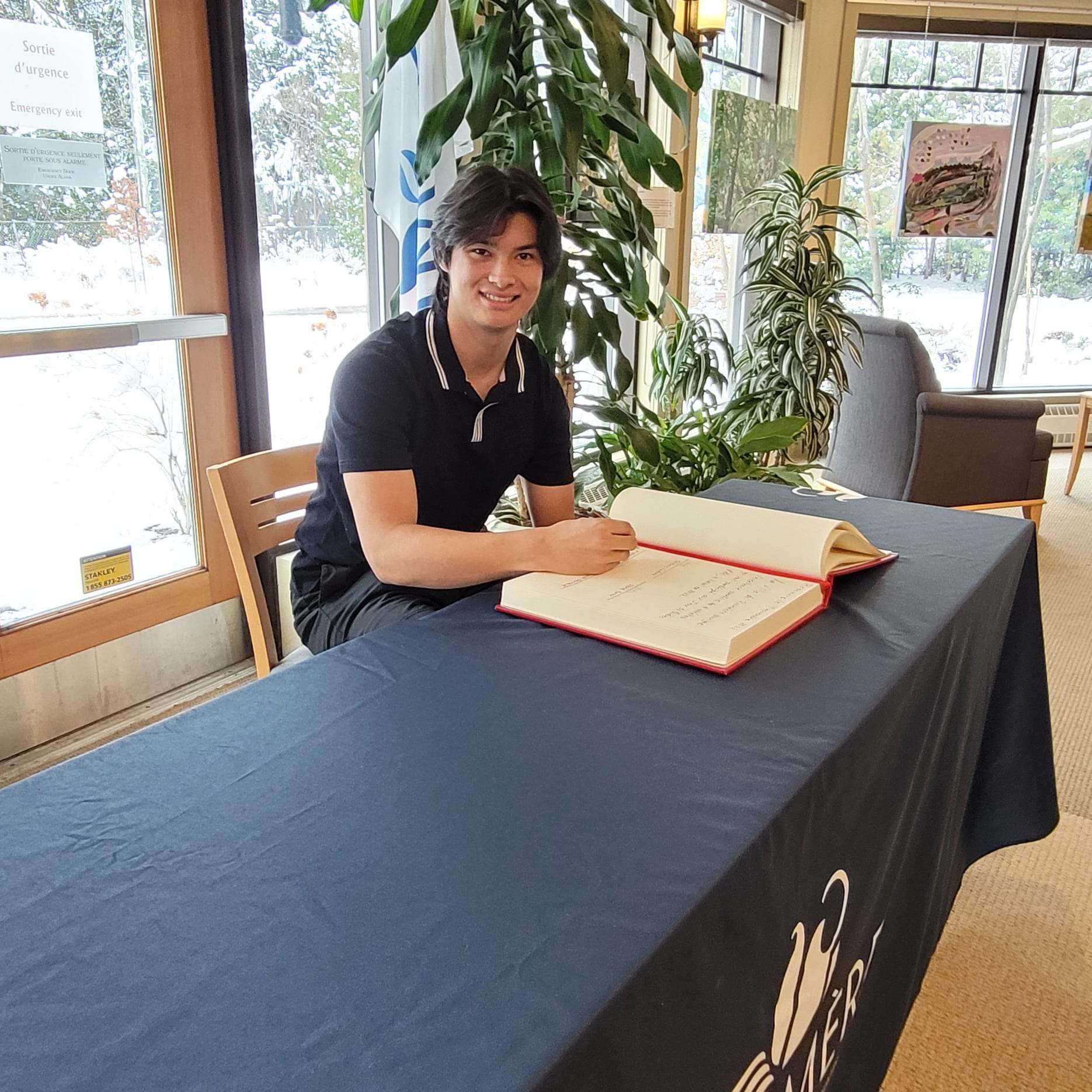 Nicolas Garreaud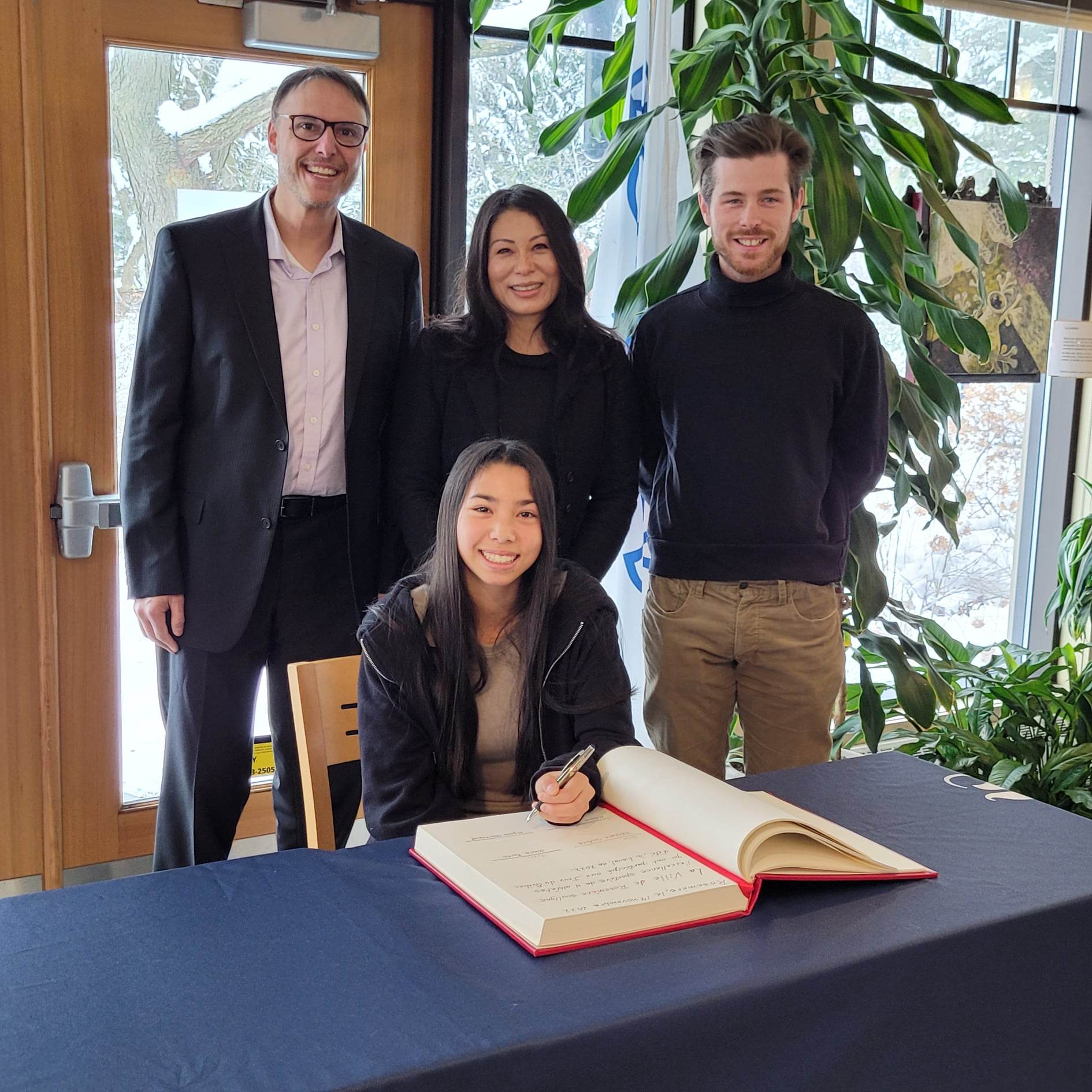 Alyssa Garreaud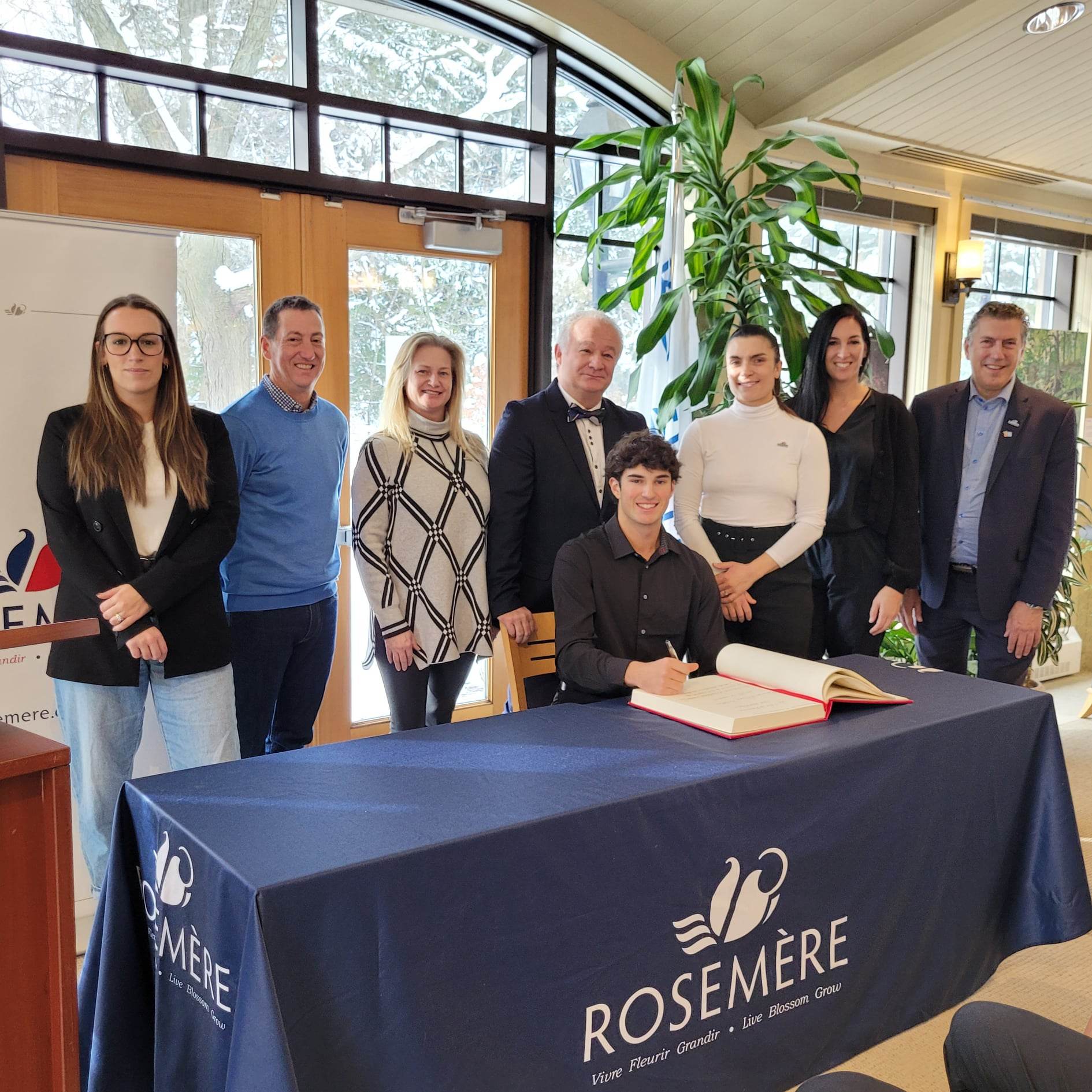 Charles-Étienne Pelletier