Municipal calendars
We are going green!

In an effort to reduce paper waste, the Town of Rosemère's 2024 wildlife-themed municipal calendar will be distributed on a pickup basis through several locations rather than delivered door to door. Copies of the calendar will be available for free starting December 6 through the following points of service:
Town Hall reception window (100 Charbonneau Street)
H.J. Hemens Public Library circulation desk (339 Grande-Côte Road)
Memorial Community Centre supervisor's office (202 Grande-Côte Road).
Note that anyone with mobility issues who wishes to receive a copy of the calendar but cannot easily make their way to one of the above points of service may write to communications@ville.rosemere.qc.ca and ask for one to be mailed to them.
To read the press release:
click here
.
The 2024 municipal calendar will be available shortly.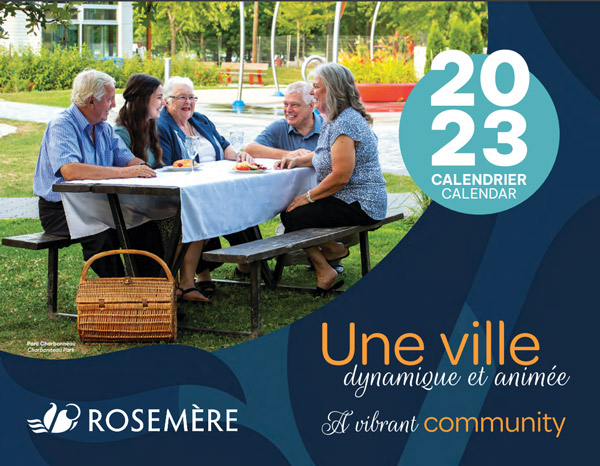 2023 MUNICIPAL CALENDAR
---