Library
Biblionomade
The BiblioNomade is back this summer and offers you some great new products!
Directly from Charbonneau Park, the BiblioNomade made you discover a book or a game that you like? Good news! It will now be possible to borrow them on site. In addition, activities will be offered by our nomadic team throughout the summer.
To find out about the program, go to biblio.ville.rosemere.qc.ca/biblionomade.
Club des aventuriers du livre
Join the Club des aventuriers du livre for fun challenges to enjoy all summer long. Plus, there's a bunch of new stories to read, activities to get involved in and prizes to win! Are you ready for an adventure?
Visit the library's website at biblio.ville.rosemere.qc.ca/club-des-aventuriers, to find out more about the club and how it works.
Au fil des mots
Sunset discussion with Martin Michaud, moderated by Frédéric Lapierre.
The Au fil de l'eau, au fil des mots literary event will convene for its sixth edition on Thursday, June 30, at 7 p.m. at 325 Grande-Côte (202 Grande-Côte in case of rain). Advance registration is not required. Please bring a folding chair. Waterfront parks throughout the Lanaudière and Laurentians areas will be transformed into outdoor parlours to admire and appreciate literature and host one-on-one conversations with authors.
In many cases, a river will serve as the picturesque backdrop for the festivities. This is a unique series that is sure to treat locals and visitors alike to some fascinating literary discoveries.
Full program here:
www.aufildeleauaufildesmots.ca
---
Flowers, parks and green spaces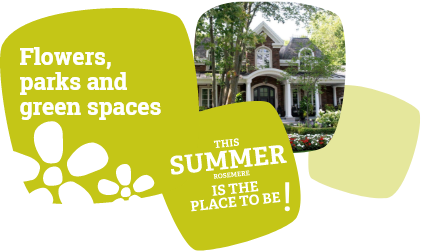 Rosemère in Bloom
Rosemère in Bloom is an annual contest that residents can enter free of charge. Prospective contestants in all categories must submit an entry form online, along with a picture.
A prize ceremony will be held this fall. The winners will have the honour of seeing their pictures exhibited at the municipal library for one month.
All details here: ville.rosemere.qc.ca/rosemere-in-bloom.
---
Outdoor sports and recreation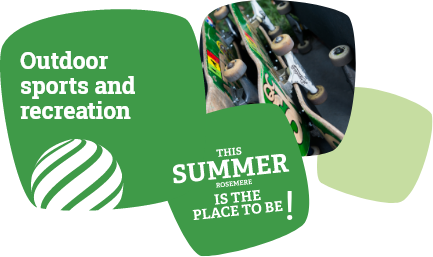 Rosemère en santé
June 12
Departure in front of Alpha School.
---
Festive events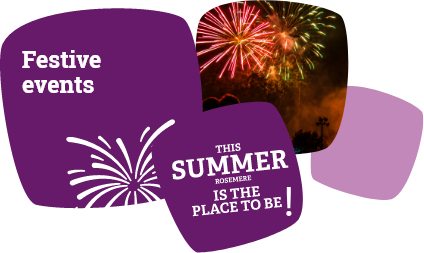 White on White (June 10-11-12)
Pionniers Park
Citizens' Day (August 20)
For the occasion, the OSM will be present to offer you a grandiose show at the Externat Sacré-Coeur.

Harvest Day (September 17)
The 4th edition of the Harvest Day will be held on September 17 from 10 a.m. to 3 p.m. on Grande-Côte Road, in front of the municipal library. Exhibitors who wish to offer their products are invited to register quickly by completing the
registration form
and returning it to
loisirs@rosemere.qc.ca
before September 5. Please note that participating exhibitors must have a clear link with the theme (restaurant owners, caterers, farmers, etc.).
This event, which marks the fall harvest with the community, is also created to collect fruits, vegetables and non-perishable foodstuffs for Moisson Laurentides. Citizens are invited to bring their produce to the event and hand it in directly at the Moisson Laurentides kiosk. For information: 450-621-3500, ext. 7380
---
Gastronomic pleasures
NEW!
Public Market (June 29 to August 10)
3 p.m. to 7 p.m.
Where : Recreation Department lawn (325 Grande-Côte Road).
This summer, it's the return of a much-loved tradition: the public market! In collaboration with Tourisme Basses-Laurentides, it will be an opportunity to taste the products of many regional producers.
A dozen artists, craftspeople and specialty food vendors have already confirmed their presence:
- Association des gens d'affaires de Rosemère
- Lilly & Grace
- Huilerie Koura
- Fines Herbes Patrick Lauzon
- Ferment Gourmand
- Les Jardins de la Pinède
- Multi-Ferme
- O palais Gourmand
- Les Sans Gaspi
- Le Vieux Balsamique
- Vinerie du Kildare
Food trucks – La Ruelle (June 16 to 18)
Produced by Le Bon Plan, in collaboration with the Town of Rosemère.
La Ruelle is a unique new experience of market under the stars with:
Exhibitors
Food Trucks
Arcade zone, escape games and inflatable games
Live art
Barbershop
Urban dance
DJ and lounge atmosphere
You can't miss it!
To participate as an exhibitor or for more info on the event:
www.ruellenocturne.com
---
Art and cultural activities
Outdoor cinema - Recreation Department lawn
June 17 and August 26, 8 p.m.
June 17 | Chantez 2
August 26 | Encanto : La fantastique famille Madrigal


The activity is free and does not require registration.

Bring your chairs and blankets.




Floréat en Art - Charbonneau Park

The artists will be waiting for you in great numbers!




Sunday, July 10, 10 a.m. to 4 p.m.

Saturday, August 20, from 12 p.m. to 6 p.m., during Citizen's Day

Sunday, October 2, 10 a.m. to 4 p.m., during the Cultural Days




Family shows and summer concerts from June 29 to August 17
- Recreation Department Lawn -


Family shows – Every Saturdays from July 2 to August 13, 10 a.m.

In case of rain, family shows will be held at the Memorial Community Center
July 2 | Montagne
Théâtre de la botte trouée
Play – 6 to 12 years old

July 9 | Pêcheur de mots
Production Marie Chevrier
Interactive songwriting workshop - Ages 5 to 12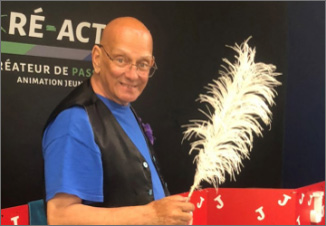 July 16 | Magic show
Magic show for children and families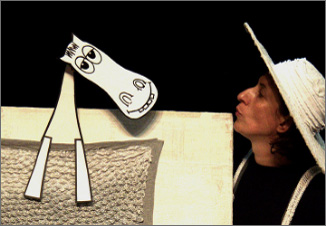 July 23 | Le Fleuve des mots
Puzzle Théâtre
Wordless puppet show - 3 to 7 years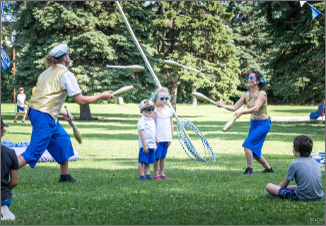 July 30 | L'Escale Cirque
Productions 3.2.1 cirque
Circus show for all ages

August 6 | Plouf
Diffusion FAR
Circus show - all ages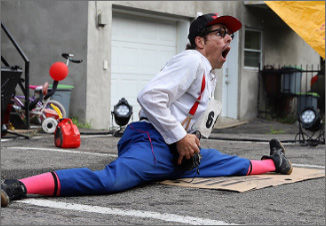 August 13 | Mario a un incroyable talent
Diffusion FAR
Show combining clowning, circus and magic - all ages

Summer concerts –Every Wednesdays, from June 29 to August 17, 7:30 p.m.

In case of rain, concerts will be held at the Sainte-Françoise-Cabrini Church.
June 29 | Les Jacks
Pop Folk

The acoustic and vocal trio now presents a new show inspired by their roots, in which they cover hits from all eras rearranged in an intimate and authentic way as well as a few songs from their own repertoire.
July 6 | Marie-Claude Linteau & Carl Mayotte
Jazz

Carl Mayotte and Marie-Claire Linteau join forces to pay tribute to the francophone repertoire from here and elsewhere in a surprising jazz show. For this concert, they will revisit some of the most beautiful francophone songs from yesterday to today.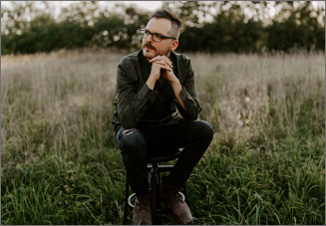 July 13 | Ken Presse
Folk Country

Singer-songwriter and producer Ken Presse performs songs from his upcoming debut album next fall.
July 20 | Viviane Audet
Classique, piano

Alone at the piano and the Wurlitzer, in the neoclassical movement, Les filles montagnes is a pianistic narrative where the tragedy of Polytechnique is suggested throughout the 11 pieces.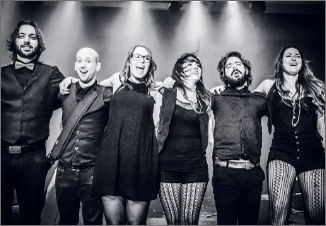 July 27 | Harmonik
Musique populaire

Harmonik's repertoire is made up of hits from the last four decades and is suitable for a clientele of all ages, thanks to its versatile and rhythmic style.
August 3 | Alexandre Poulin
Folk

This artist will perform songs from his most recent album Nature humaine while revisiting the highlights of his vast repertoire.
August 10 | French Kiss
Classique, rock

With songs from the past to the present that you know well, it is with great pleasure that they interpret, in their rock way, these great French classics.
August 17 | Ciné-piano with Roman Zavada


For more than 15 years, Zavada has travelled the country to present his film-concerts in various unusual places. With a contemporary, spontaneous and always surprising musical touch, he succeeds in making an exceptional profession accessible to us!