June 29 2023
Rosemère's Golden Book: six athletes honoured
On June 26, six athletes were invited to sign the Town of Rosemère's Golden Book in the library's atrium.
The tribute paid to them highlighted the sporting excellence of these Rosemerites who have distinguished themselves in their respective sports. The ceremony took place with the athletes' people in attendance, along with municipal officials.
We would like to congratulate five athletes who participated in the Québec Games held in Rivière-du-Loup, last winter: Jeanne Lincourt et Koraly Cousineau (figure swimming), Arthur Lincourt (fencing), Katrina Ethier (hockey) and Éloi Paquette (speed skating).
As for Amy Morency (synchronized skating), she and her teammates won several medals in 2023. Congratulations on these achievements!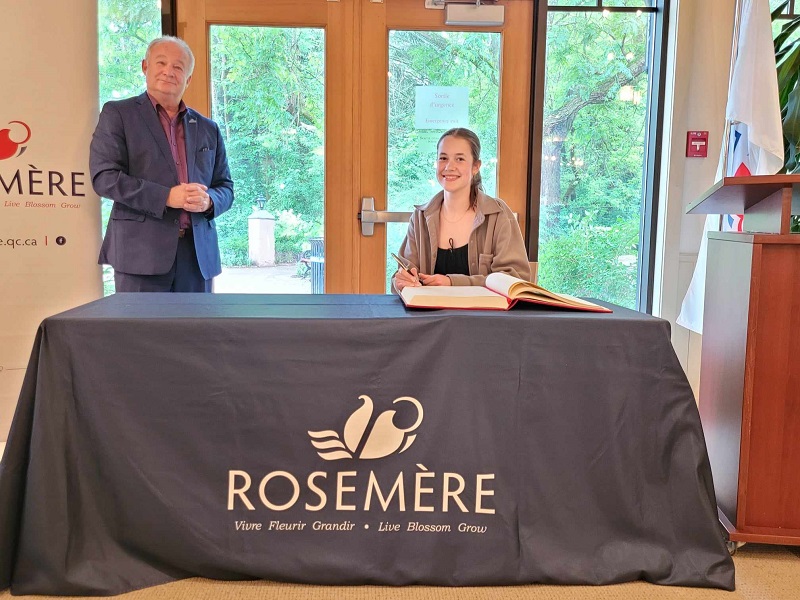 Jeanne Lincourt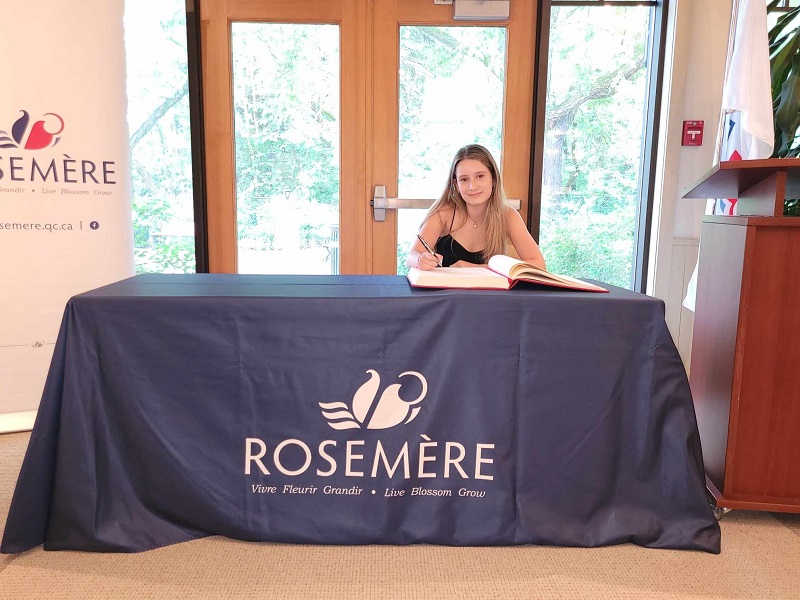 Koraly Cousineau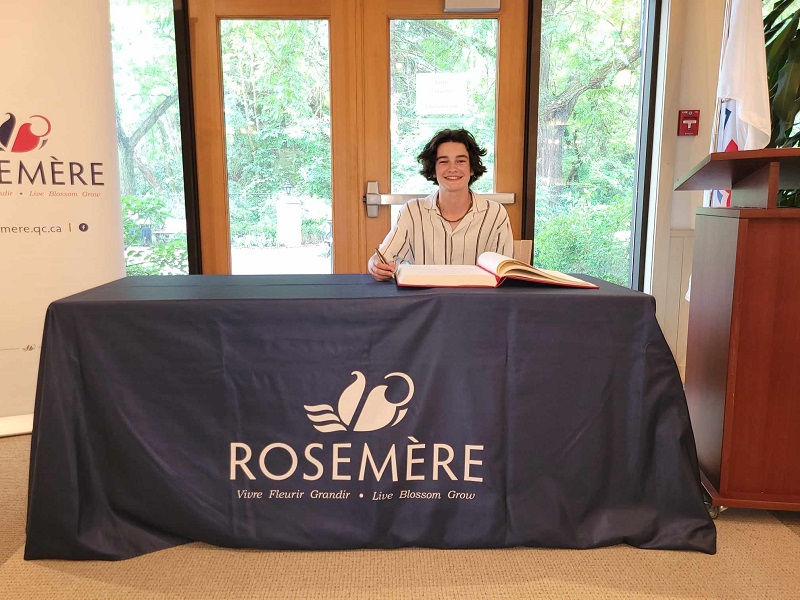 Arthur Lincourt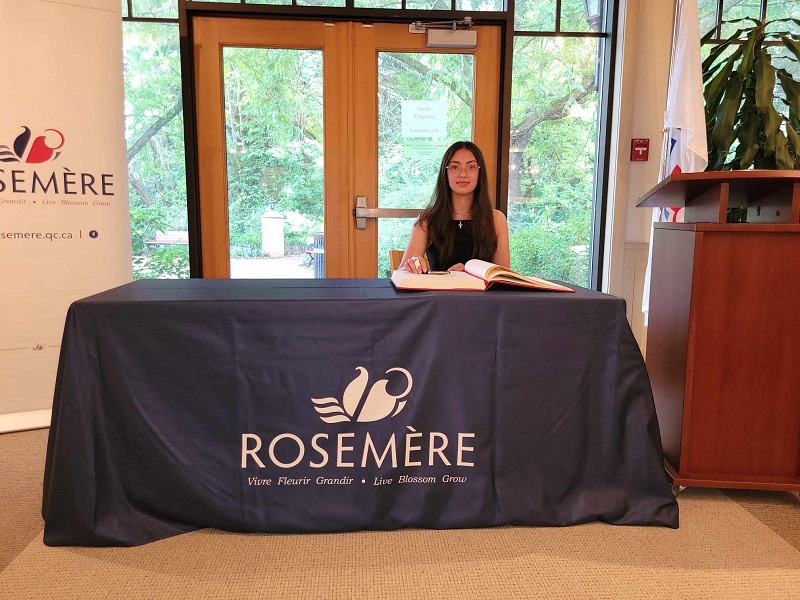 Katrina Ethier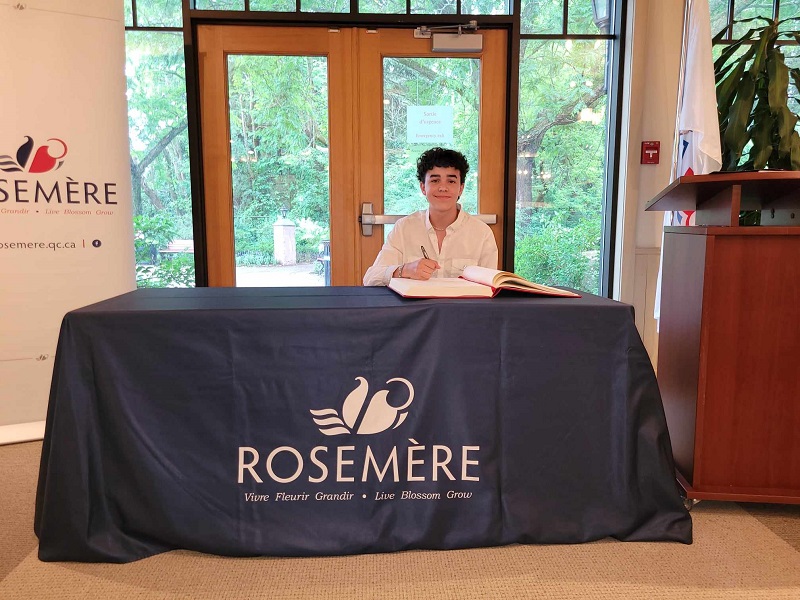 Éloi Paquette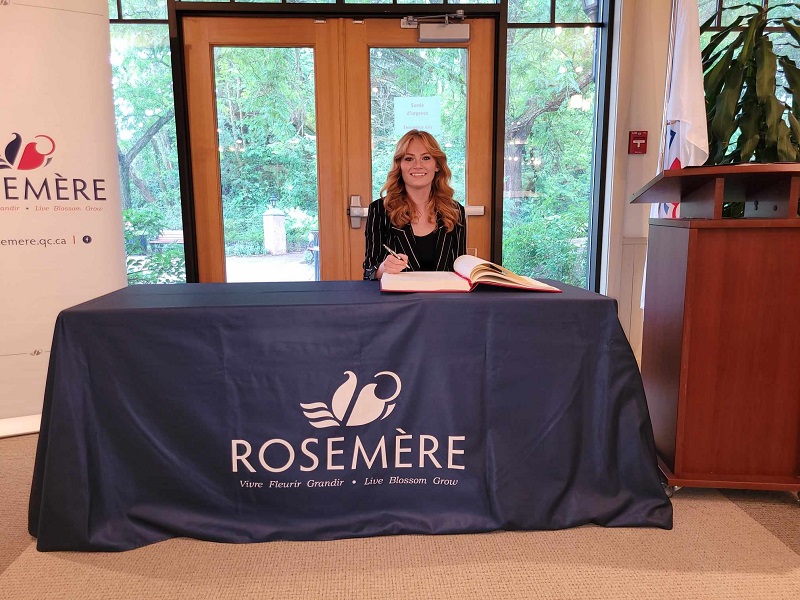 Amy Morency