June 29 2023
Sunday, July 9: Gardening bazaar and Secret Gardens Tour
On July 9, the Gardening bazaar will be held in the Hamilton House gardens.
There's still time to bring gardening items (pots, perennials, annuals, edible and houseplants, etc.) to the ecocenter for sale at low prices.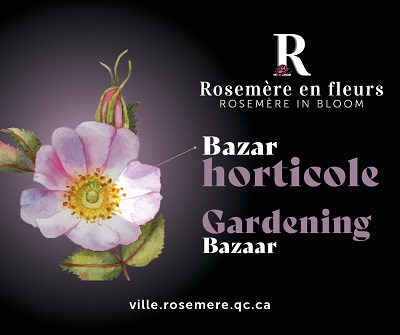 On the same day, the public will be able to visit the secret gardens ($10 apiece).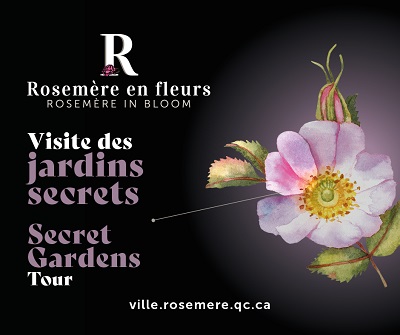 All proceeds will be donated to the Les Petits Plaisirs, a respite care organization.
All details here: www.ville.rosemere.qc.ca/rosemere-in-bloom/