May 27 2021
COVID-19 | Update May 27, 2021 | Gradual Deconfinement Plan
The Town of Rosemère is unveiling a plan to resume its activities in accordance with the guidelines and steps of the Quebec government's deconfinement plan, which was unveiled on May 18.
View the Mayor's video here: https://vimeo.com/555774361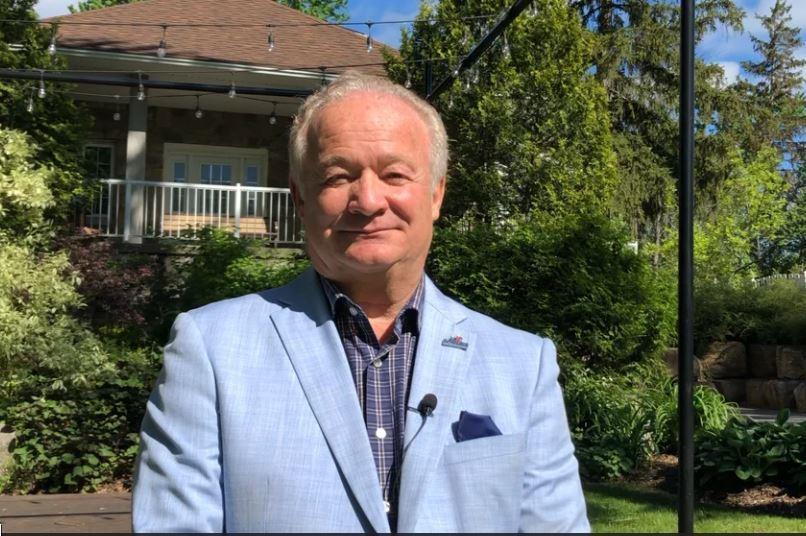 Alert levels
As of May 28, the curfew will be lifted and 8 people (2 bubbles) will be allowed to gather in private yards. As of Monday, May 31, the Town of Rosemère will go down to the orange alert level. Find out all the instructions in effect for the municipality on the Government of Quebec's website.
Town Hall and municipal buildings
As of Monday, June 14, Town Hall and all municipal buildings will reopen to the public. However, when possible, citizens will be invited to opt for exchanges, payment, and transmission of documents electronically (info@ville.rosemere.qc.ca) or by phone, at 450-621-3500. Appointments will be strongly recommended, as the majority of municipal employees will remain in teleworking mode. Face-to-face meetings will be held in the reception or council chambers, where it will be easier to encourage physical distance.
Council and Plenary Sessions
On June 14, the regular Council meeting and the open discussion period preceding it (plenary) will be held virtually. Citizens are invited to send in their questions or register for the Plenary and/or Council session to ask questions directly to elected officials.
In July, health measures permitting, these events will be held in person.
Library
As of May 31, library hours will return to normal. Work tables will also be available without a reservation.
Monday to Thursday: 1:00 p.m. to 9:00 p.m.
Friday and Saturday: 10 a.m. to 5 p.m.
Sunday: 12 noon to 4:30 p.m.
The online and telephone reservation service will be maintained for the summer, as well as the contactless pick-up.
The collections are accessible to citizens, as is the digital loan service which is available at all times. Document returns are done through the book drop only, and late fees are applied.
Swimming pool and Sports Fields
The deconfinement plan does not affect the online reservation process, which remains the same, but capacities will be increased, if necessary. The pool is scheduled to open on June 19.
Rosemère en santé race will take the form of a virtual challenge to be completed at home.

Community and Cultural Activities
At this time, it is not possible to reveal summer programming. However, the Town confirms that Rosemère residents will be able to enjoy summer concerts, outdoor cinema, family shows in the parks, as well as the great Citizens' Day (date and format still to be determined).
The Town is also announcing the return of a much-loved tradition, Rosemère's public market. This will be an opportunity to discover the products of many regional producers.
Grocery Services
The grocery service for seniors and vulnerable or isolated people is still in effect. To take advantage of this free service, call 450 621-3500, ext. 7384.
Friendship Calls: Town staff wants to talk to you!
If you are feeling lonely or isolated, please contact us. Our staff looks forward to talking with you! Call 450-621-3500, ext. 7384, and let us know that you would like a Friendship Call. It will be our pleasure to call you back. Don't hesitate, we are here for you!
Garage sales
At the time of writing, the Town of Rosemère is still waiting for the Public Health Department's opinion on this matter.
Citizens are invited to download the Voilà! Rosemère application and activate the notifications to follow the evolution of the situation and its impact on municipal services, as well as to discover the detailed summer program.