October 26 2022
Guest book signing ceremony: two Athletes Honoured
On October 15, sabre fencer Olivier Desrosiers and diver Matt Cullen were invited to sign the Town of Rosemère's guest book. The tribute paid to these two young Rosemerites was an opportunity to highlight their athletic excellence. They were among a number of student-athletes who were honoured with major scholarships awarded by the Fondation de l'athlète d'excellence du Québec. The ceremony took place in the library's atrium, in the presence of the athletes' family and friends.
Olivier Desrosiers is an 18-year-old fencer. Last March, he received a $2,000 scholarship for academic excellence from the National Bank's 2022 Scholarship Program, with the Fondation de l'athlète d'excellence du Québec. During his young career as an athlete, he has received numerous awards: He was the Canadian Junior Champion and winner of the Bronze medal in the Senior category in May 2022. He placed 15th out of 186 athletes in the Junior category at the North American Cup in San Jose, California in January 2022. He was a Silver medalist in the junior and senior categories at the Canadian Championships in December 2021. In training, Olivier has been described as a hard worker with good technique and a very complete game as well as being very dynamic. Olivier hopes to be on Canada's Junior and Senior teams for the 2022-2023 competitions.
Matt Cullen is a 16-year-old diver. Last February, he received a $4,000 scholarship from the Fondation de l'athlète d'excellence du Québec in connection with the Défi 808 Bonneville, in support of academic and athletic success. Matt also stands out with his impressive career path, highlighted by several awards: Since the age of 10, he has been a Canadian Junior Champion several times (3-metre and 10-metre platform). He was a Gold medalist in the 10-metre and 10-metre synchro events in the 16-18 age group at the Pan American Junior Championships when he was 15 years old. At the same age, he finished 4th in the Olympic Qualifier.
Matt is a determined athlete and always has a positive attitude. He is known for his legendary calmness even under great stress. His greatest asset is his mental strength.
"We are honoured to have these young athletes among our prominent signers. We will continue to follow their progress with great interest. Rosemère has been fortunate to see many sports celebrities grow up on its territory and this privilege continues on, thanks to them," stated Mayor Eric Westram.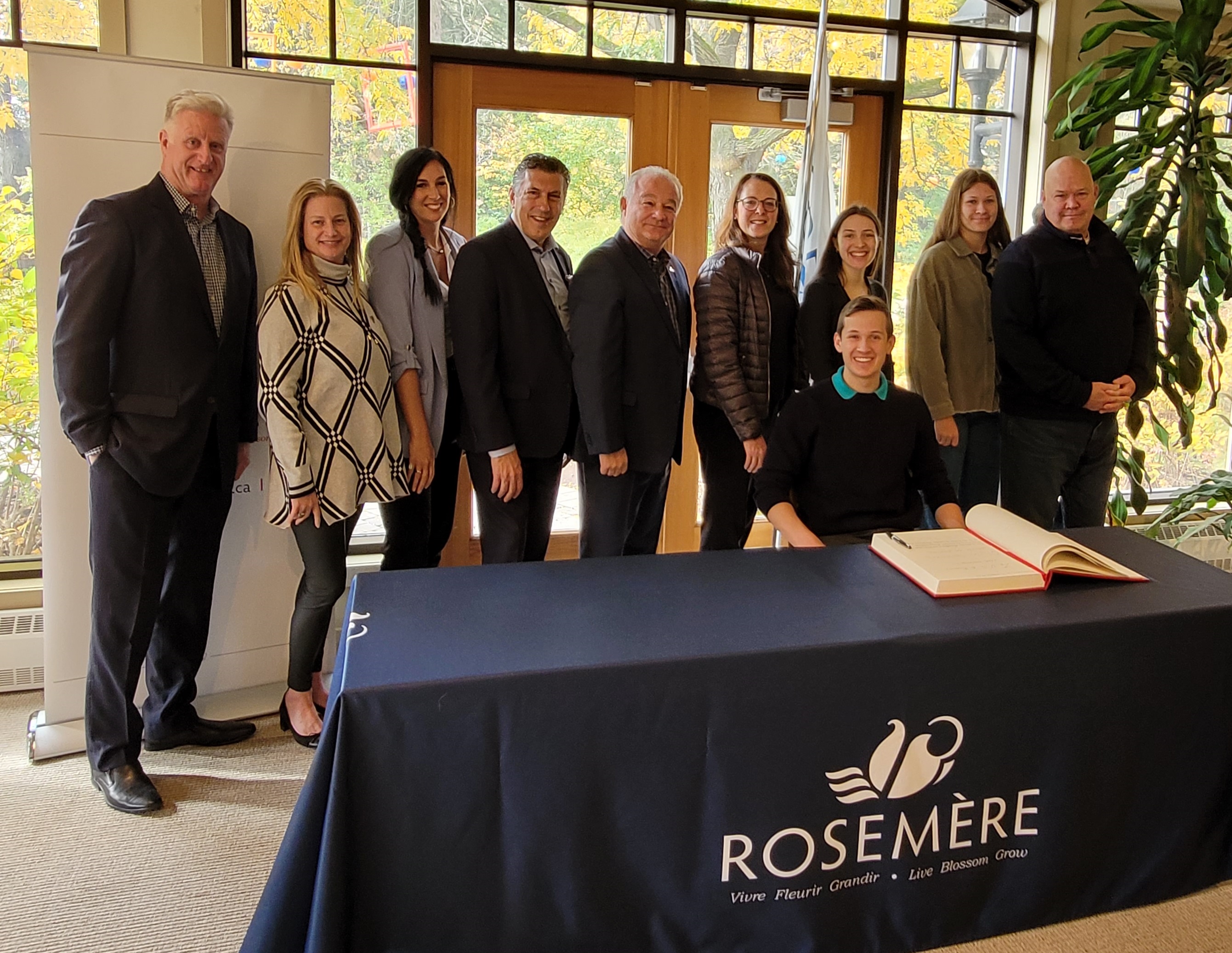 Olivier Desrosiers signed the Town of Rosemere's guestbook.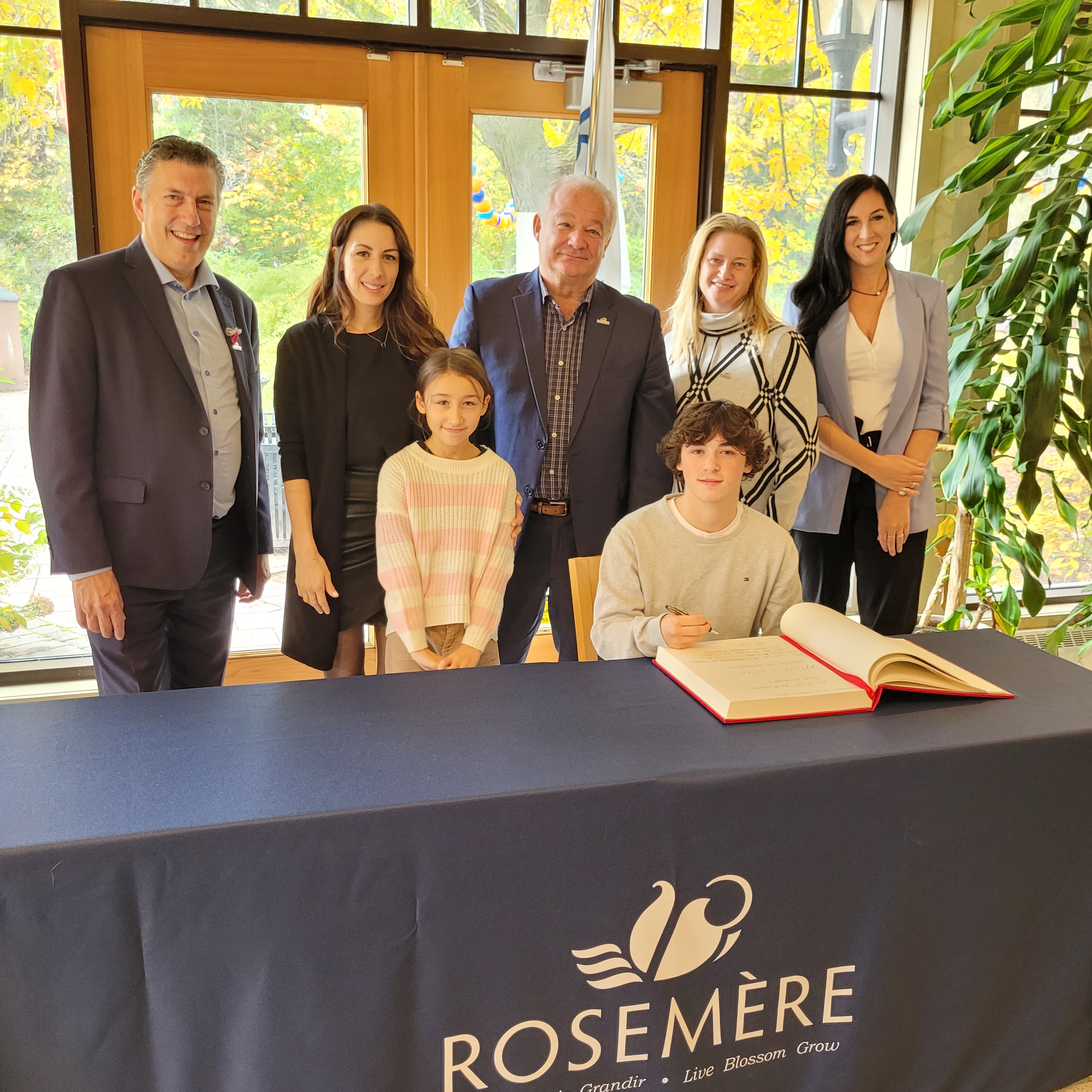 Matt Cullen was present to sign the Town of Rosemere's guest book.