April 25 2023
Honored Citizen - Rosemère Pays Tribute to Outstanding Citizen: 5 Residents and 1 Organization
This April 22, the Town of Rosemère held its Honored Citizen awards ceremony, where it recognized the excellence of five of its residents and one organization. The winners' families and friends as well as a number of dignitaries attended this gala evening where the awards were presented in the form of a certificate and an honorary medallion. The award recipients also had the opportunity to sign the municipality's Golden Book.
This tradition of holding an Honored Citizen event began in 2017 and is held every two years. Nominations are submitted in 11 distinct categories: Culture, Community, Environment, Humanitarian, Sports, Education, Youth, Business, Science, Technologies and New Media, and Posthumous.
In 2019, the Town added an award named in honor of one of its most prominent builders and former mayors in Rosemère's history: the Yvan-Deschênes Award.
For the 2023 edition, the selection committee has chosen the following award recipients:
- Harry-Vincent Miko, for his social and academic skills as well as for his medals won at Expo-Sciences and Super Expo-Sciences Hydro-Québec (in the Science and Education categories).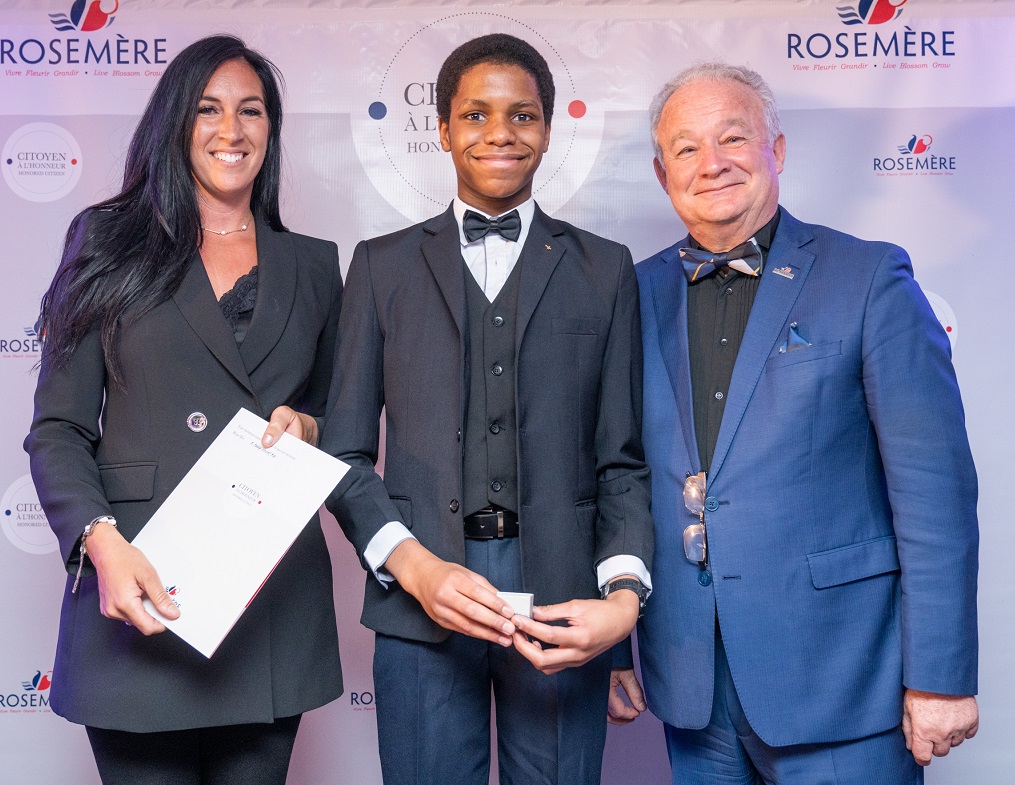 Councillor Stéphanie Nantel, Harry-Vincent Miko and Mayor Eric Westram.
- Elisabeth Dohrendorf, for her nearly 40 years of volunteer work with Rosemère's Meals-on-Wheels (Community category).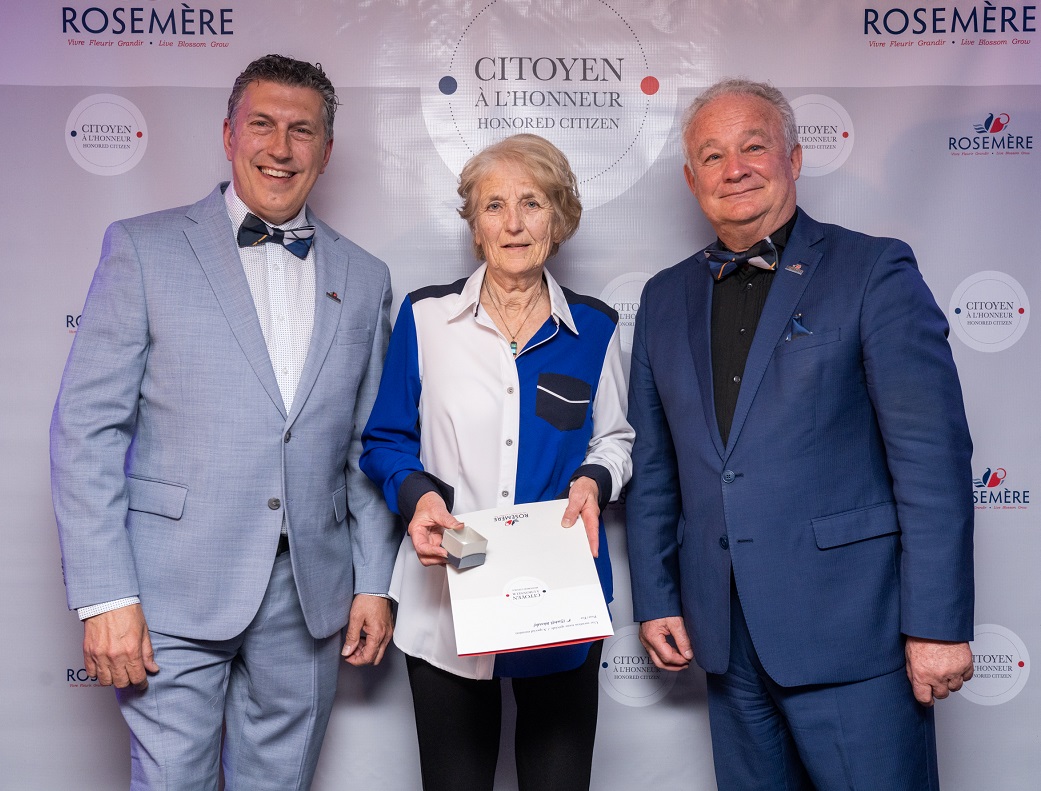 Councillor René Villeneuve, Elisabeth Dohrendorf and Mayor Eric Westram.


- Matt Cullen, for his exemplary perseverance and his title of World Junior Champion on the 10-metre platform, awarded by the Official FINA World Junior Championships (Sports category).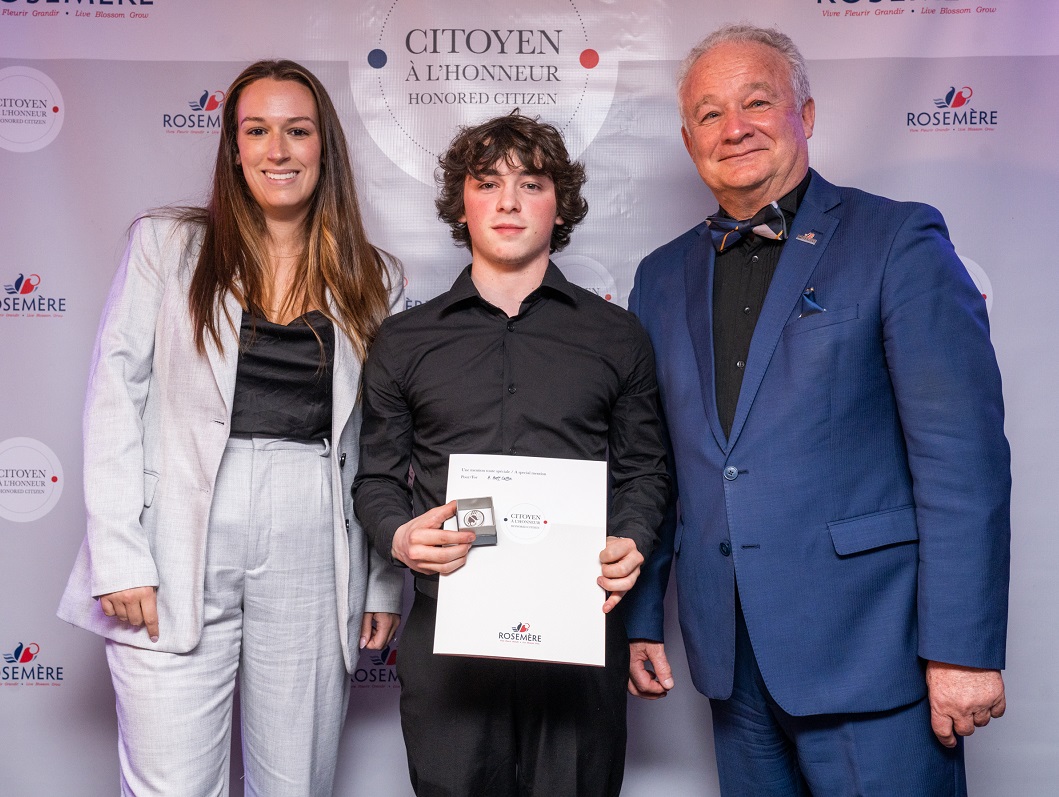 Councillor Marie-Elaine Pitre, Matt Cullen and Mayor Eric Westram.
- Caroline Foley, for her volunteer work and dedication to the promotion of artists in the region (Culture category)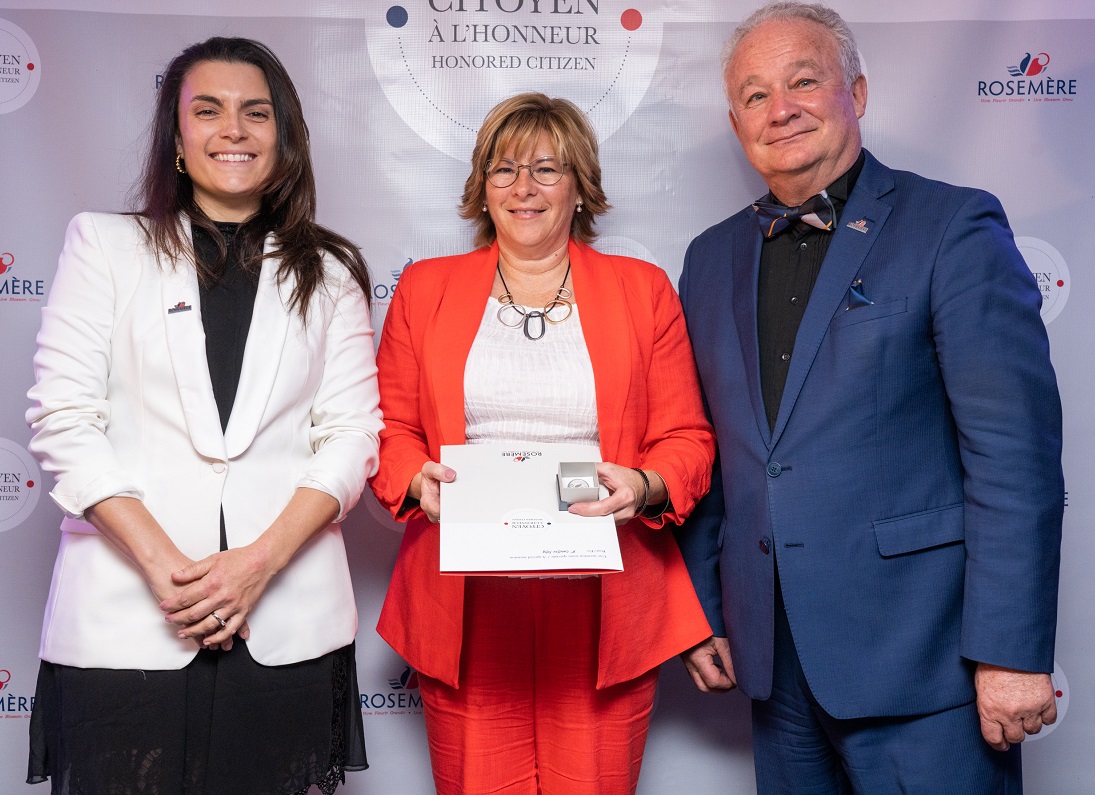 Councillor Carla Brown, Caroline Foley and Mayor Eric Westram.
- Walter F. Young, for his volunteer work with numerous organizations in Rosemère as well as at the provincial and national levels (Posthumous category)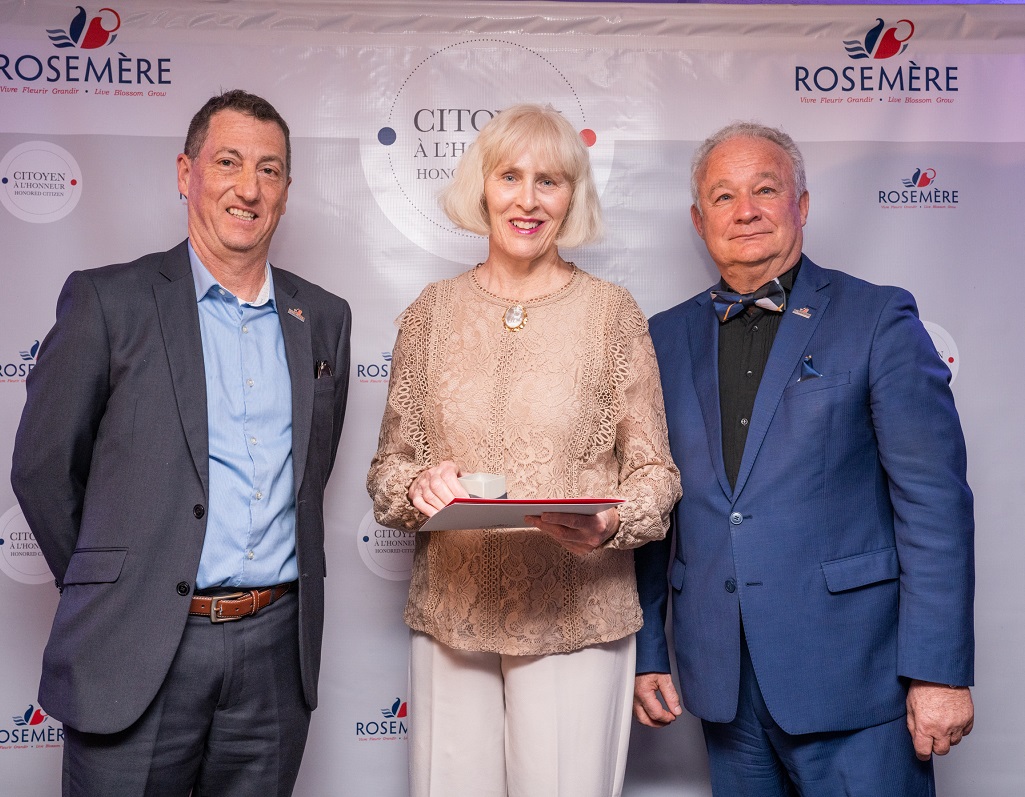 Councillor Philip Panet-Raymond, Walter F. Young's daughter, Carla Young, and Mayor Eric Westram.
- Académie des arts Trouve ta voie, for helping people with differences to develop their artistic abilities and to find fulfillment through art (Yvan-Deschênes Award)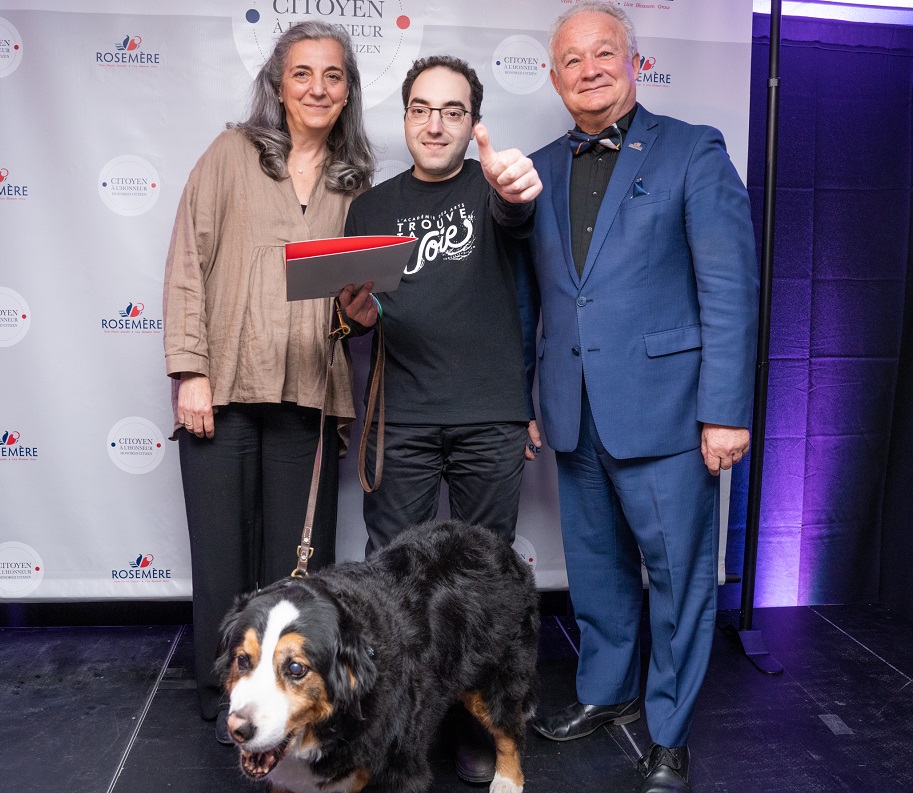 Lucie Lemaitre Auger, Gabriel Alem, Tequila and Mayor Eric Westram.


"We are honoring residents and an organization that do our town proud! This event gives us a chance to highlight their work, their commitment, their perseverance and their determination. These residents and this organization are truly outstanding and serve as inspiring examples for all Rosemerites. I would also like to thank everyone who took the time to submit a nomination," stated Rosemère Mayor Eric Westram.