May 16 2023
Rosemère en Arts symposium: 3rd edition under the theme Field of Dreams!
The Town of Rosemère is proud to announce the third edition of the Rosemère en Arts symposium, which will take place on June 10 and 11, 10 a.m. - 5 p.m., on the grounds of the Recreation Department and Sainte-Françoise-Cabrini Church.
Under the patronage of watercolour painter Diane Boilard, this artistic event will bring together more than 50 artists from the surrounding area, including a number from Rosemère, who will paint live and present their most recent creative works of art. A silent auction will also be held, in the atrium of the H.-J. Hemens Library.
This is an ideal opportunity for residents to open their minds to new horizons, while participating in the many interactive activities offered, including a workshop on dream catchers that pays tribute to this year's theme: Field of Dreams.
"After several years of absence, it is time to once again marvel at the works of talented artists. I invite all Rosemère residents to take advantage of this cultural event, bringing art and the outdoors together—a wonderful combination that we have truly missed," stated Rosemère Mayor Eric Westram.
In order to encourage this major biennial activity, the Town of Rosemère is pleased to offer financial support of $10,000 as well as a loan of equipment and personnel for the technical aspects of the activity. This event is entirely supported by the Rosemère Artists Gathering (RAR).
"This year, our cultural event will give youngsters and grown-ups the chance to imagine, create and learn, because art allows you to dream," mentioned RAR president Caroline Foley.
More information on the schedule and exhibitors can be found on the Regroupement des artistes de Rosemère website.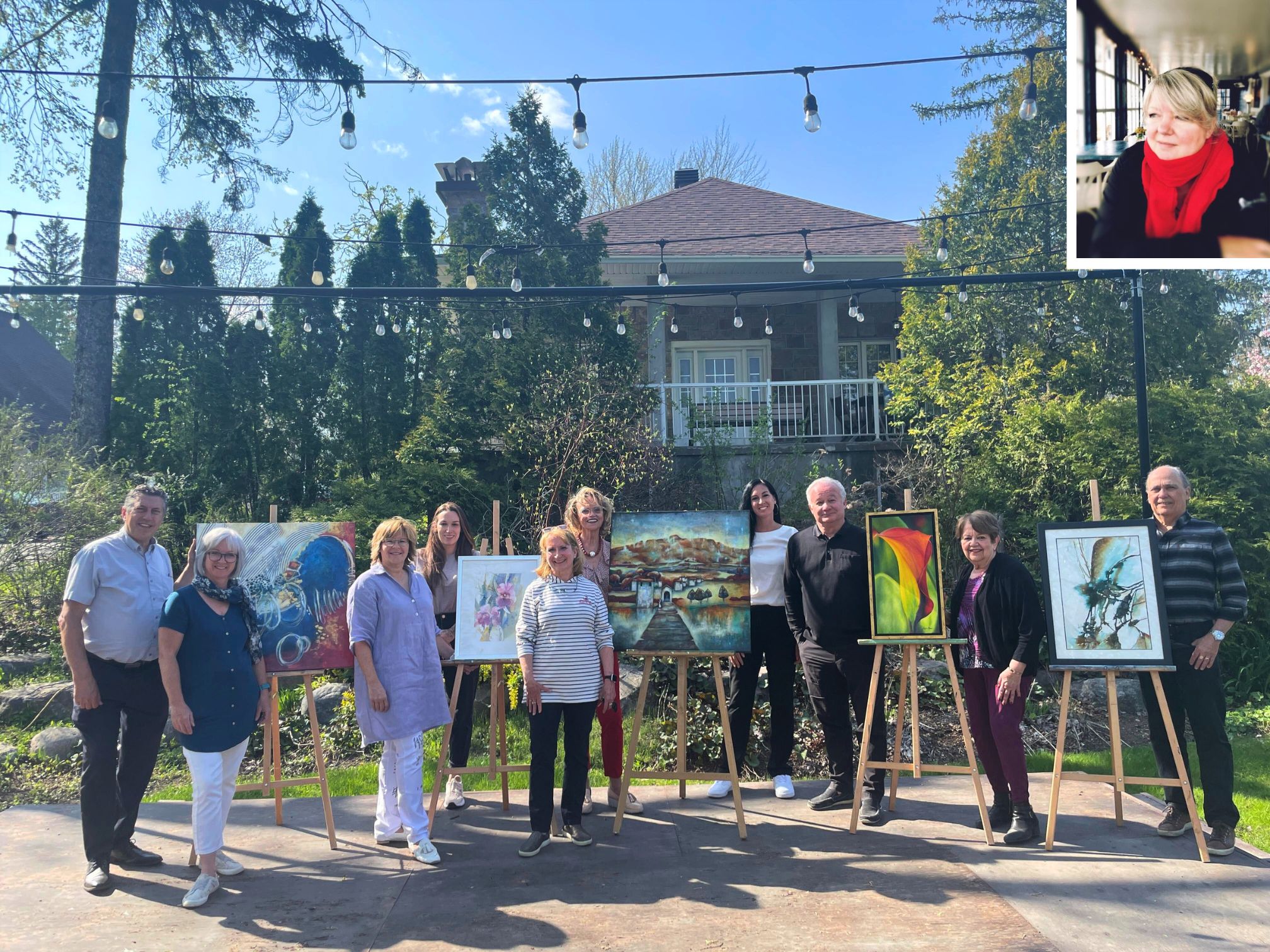 The members of the organizing committee of the Rosemère Arts Symposium as well as some members of Rosemère's Town Council gathered on the Recreation Department lawn to announce the third edition of the Symposium: Mr René Villeneuve (Councillor), Mrs. Anne-Marie Boisvert (RAR), Mrs. Caroline Foley (President, RAR), Mrs. Marie-Elaine Pitre (Councillor), Mrs. Michèle Charron (RAR), Mrs. Jacqueline Gosselin (RAR), Mrs. Stéphanie Nantel (Councillor), Mr Eric Westram (Mayor), Mrs. Louise Henri (RAR), Mr Claude Bellware (RAR) and in the right corner, Mrs. Diane Boilard (Honorary President, RAR).