June 23 2020
The Town of Rosemère congratulates the 2020 graduates
All Rosemerites graduates of 2020 received congratulations from their Town Council through a short video broadcast on the town's various communication platforms.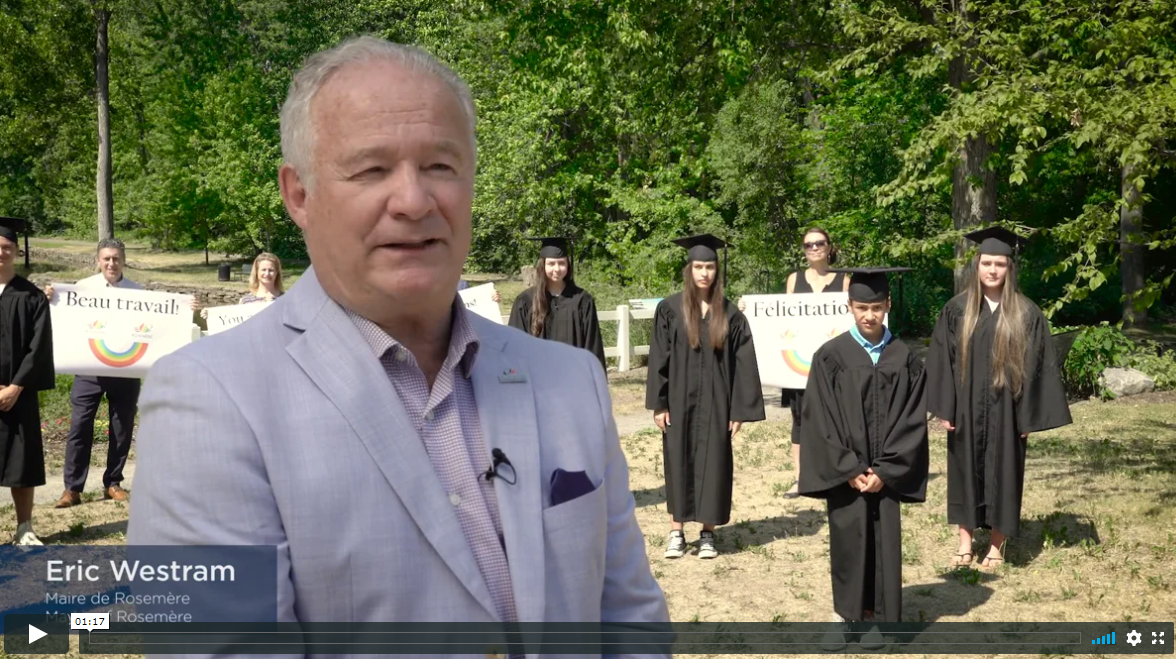 In the enchanting setting of the pond in Charbonneau Park, the members of Rosemère's Town Council, accompanied by eight (8) Rosemerites elementary and secondary school graduates, delivered a token of gratitude and pride to all of them, from grade 6 to university graduates! Dressed in a ceremonial robe and topped with a cap, the graduates, to applause and cries of joy, threw their cap high in the air at the end of the video, as is the tradition at the very end of a graduation ceremony. These ceremonial gestures truly mark the end of an important stage in student life.
« The municipal councillors and I are taking a few moments to highlight the exceptional work, diligence and resilience of all the Rosemerites graduates. Graduation is a turning point in the lives of students and considering the exceptional circumstances of the 2020 promotions, we couldn't stay quiet. We hope that this video will be shared widely to reach all the graduates as they deserve our congratulations », stated Rosemère Mayor Eric Westram.
In conclusion, the Town would like to warmly thank the following graduates for their participation in the making of this video: Noah Fournier, Juliette Gingras, Alyssa Marceau, William Monfette, Anthony Napolitano, Gabrielle Rochon, Bronwyn Song and Noah Swaminadan.