October 27 2020
Roadwork information : Completion of the work on Forget Street
Completion of the work on the water supply system on Forget Street: water shut-off and preventive boil water advisory starting November 2
As part of the water main replacement operations on Forget Street, the Town must now proceed with work to connect the new water main to the main water line at the corner of Forget Street and Grande-Côte Road.
Water shut-off and preventive boil water advisory
To make this connection, we will have to shut off the drinking water supply to the homes located in the area between Florian and Maurice Streets, mostly south of Grande-Côte Road. Residents directly affected by this shut-off will receive a notice specifically at their homes.
In order to minimize inconveniences, this water shut-off will be carried out on Monday, November 2, starting at 7 p.m., and until Tuesday, November 3 at 5 a.m. For a few days after that, and as a precaution, residents who have received that notice will be required to boil their tap water for five (5) minutes before drinking it in order to allow time to carry out at least two (2) water quality control tests in accordance with current standards. Residents impacted by this situation will receive two 4-litre containers of bottled drinking water; however, we encourage them to stock up on drinking water, as we can't confirm in advance when the preventive boil water advisory will be lifted.
Notice of obstruction on Grande-Côte Road
Grande-Côte Road will be completely closed starting at 7 p.m. on Monday, November 2 until 5 a.m. on Tuesday, November 3. To bypass this excavation work, we are offering drivers two different detour routes, depending on whether they are coming from the west or the east, in order to avoid increased traffic going in the opposite direction on the local road network.
This detour road may be set up again for a short while, outside of rush hour, between 10 a.m. and 3 p.m., until November 6, in order to complete various work such as the replacement of catch basins and temporary road paving operations.
Detour towards Boisbriand (east to west)
Cedar Street
Northcote Street
Rosemère Street
Lacas Street
Pacific Street
Florian Street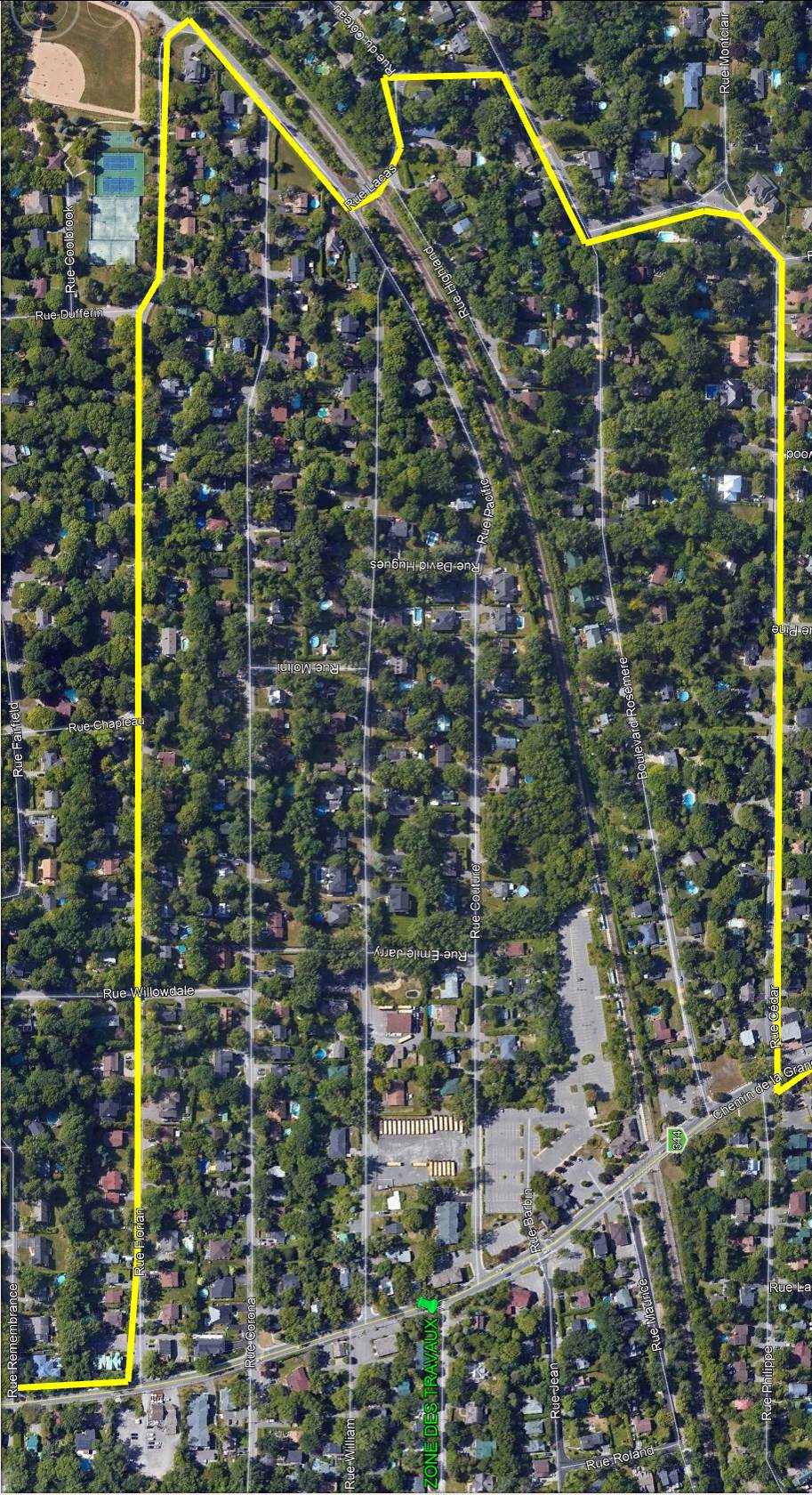 Detour towards Bois-des-Filion (west to east)
William Street
Émile-Jarry Street
Couture Street