June 17 2020
Opening of the municipal swimming pool
Good news! Instead of opening on June 20, as scheduled, the swimming pool will be open to the public from tomorrow Thursday June 18 at 2 p.m. and this Friday June 19 at 1 p.m.!
View the mayor's video here: https://www.facebook.com/VilledeRosemere/videos/2521442444834370/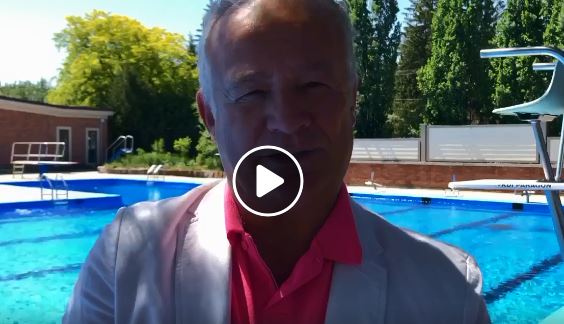 However, with the reality in which we have been living for some months now, we have to put in place new health measures for swimmers. In particular, a maximum of 50 people will be admitted at the same time in the swimming pool.
On June 18 and 19 only, swimmers will be able to visit the pool on a first come, first served basis.
From June 20, swimmers will have to reserve their time at the pool. We invite you to visit our website to read all of these new instructions:
https://www.ville.rosemere.qc.ca/municipal-pool/
** Please note that access to changing rooms and washrooms is limited in case of emergency only. Thank you for coming in your bathing suit!