October 30 2020
Weight restrictions and partial closure on the Île Bélair Bridge
The Ministère des Transports informs road users of the implementation, on November 1, 2020, of preventive measures on the Île Bélair Bridge over the Mille Îles river, in the axis of Route 117 (Labelle Boulevard), in Rosemère.
As of November 1, 2020 | Île Bélair Bridge, in the axis of Route 117 (Labelle Boulevard)
Weight restriction to 5 tons for all road vehicles;
Closure of the left lane in each direction;
Reduction of the speed limit to 50 km/h on the bridge.
These measures will be in effect indefinitely. Vehicles over 5 tons will now have to take a marked detour via Highway 15 except for emergency vehicles.
The implementation of these measures will require the complete closure of the bridge during the night of October 31 to November 1, from 8:30 p.m. to 9 a.m.
It should be noted that the condition of the bridge does not in any way compromise the safety of users. These measures are preventive, but necessary to maintain the structure's functionalty. Finally, it should be noted that a project to rebuild the bridge is currently being prepared.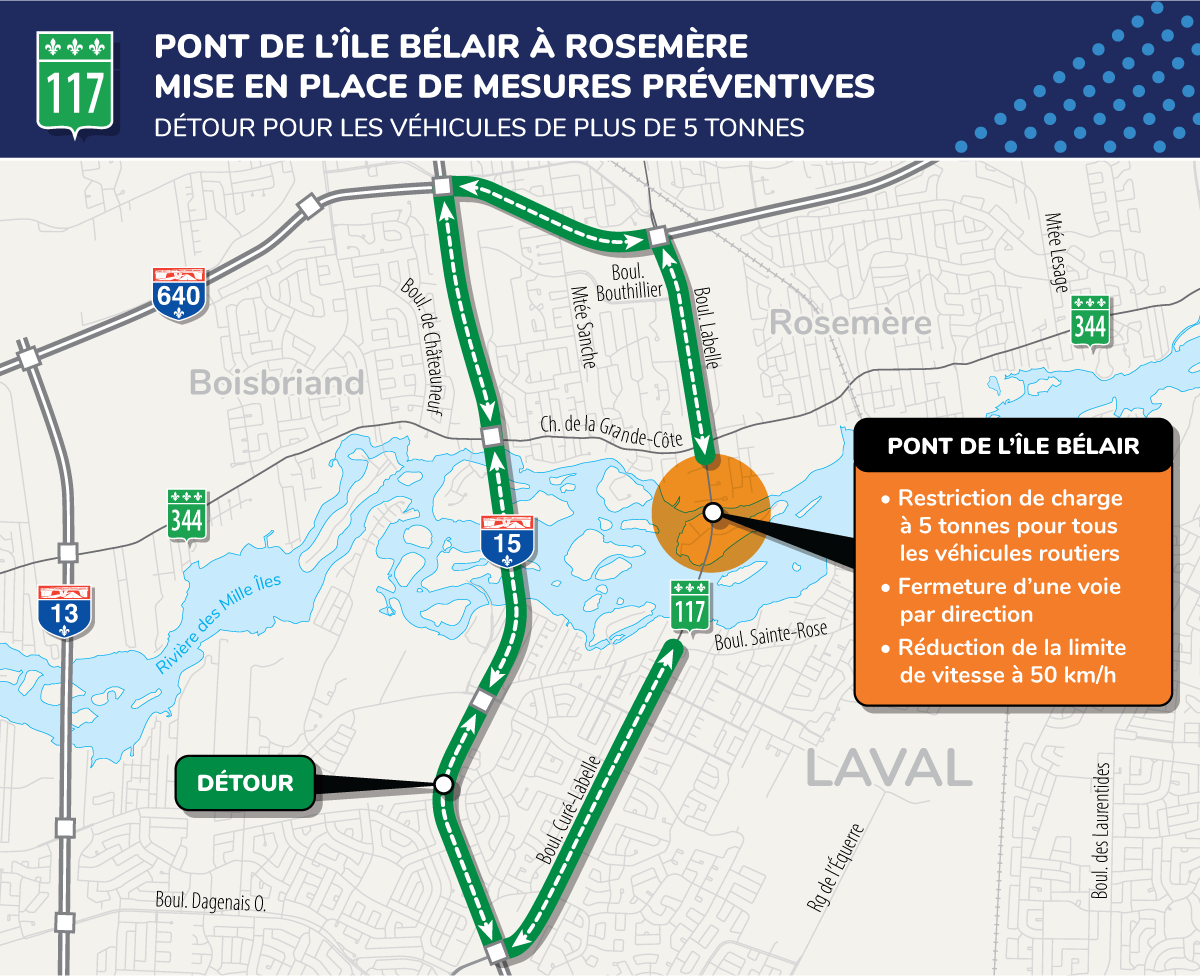 Consult our Roadwork section here: https://www.ville.rosemere.qc.ca/roadwork-information/